We Buy Collections!

Before You Sell To Anyone – Do some research!
Hey there, fellow collector!
Before you start reaching out to resellers about selling your collectibles, it's important to do some research on their value first. That way, you'll know exactly what you've got and what to expect during the sales process. If you need a little help with that, our blog has some great tips on how to figure out the worth of your items. Give it a read before you start reaching out to anyone.
Not everything is as it seems…
It's important to recognize that not everything is a valuable collectible worth hundreds or even thousands of Euros. TikTok & YouTubers can make it appear that reselling is an easy get-rich-quick scheme, but they are not showing you all the fees, time, taxes & other hidden costs that are linked to each sale. Plus an item is only worth as much as the market is willing to pay.
This is why we use a combination of our own experience of the items we've sold previously, coupled with the eBay sold listings to create an offer per collection.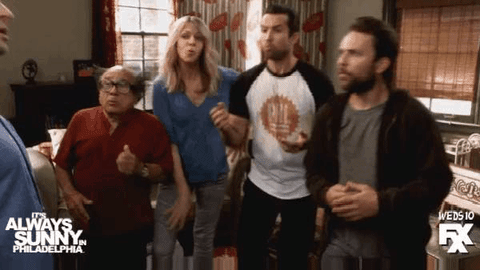 The Rule of Thirds
Generally, we offer up to 1/3 of the average resale market value price, depending on the condition of the item. But why 1/3, you ask? Well, when you ask us to take on your collection, you're asking us to take on the task and risk of trying to sell the item.
Some items will move very quickly. Others may take some time to move and need to be discounted again and again until sold. Plus, our staff needs to be paid for preparing the item for sale and communicating with interested buyers.
So our offer of up to 1/3 of the current average market value reflects the fact that about 1/3 of the selling price goes towards card processing, storage fees, staffing, and taxes. Another 1/3 goes to you for purchasing the piece, and the final 1/3 is our profit.
Let's get started
If you are happy with the prices we pay & have 10 items or more, send us the following information:
Take some clear pictures & send them to us on WhatsApp, Instagram, Email or Facebook Messenger
A rough price you are hoping to achieve for your collection
Your location, so that we can determine if shipping is required or not
**We are only accepting collections from customers within the Republic of Ireland & Northern Ireland at present. **
Accepted Items
We are currently buying the following types of collectibles:
---
Action figures -boxed & loose
Funko Pops – boxed only
Comics
Graphic Novels & Trade Paper Backs
Video Games
Gaming Consoles
Horror Movie Statues
Lego – boxed & unbuilt
Excluded items
We do not buy the following types of collectibles:
---
Fake or faulty collectibles/items
Trading cards
Wrestling figures
VHS tapes / Records
Dandy, Beano or pre- 2010 2000 AD Comics
Opened pre-built Lego sets
Soft toys/toddler toys
Sideshow / Hot Toys statues
---
Frequently Asked Questions:
Can you just value my collection for me?
Yes, but there is a fee, which is dependent on the size of your collection. You can value your own collection by following the steps in our blog.
Can you share my products with your customers if you are not interested in buying my collection?
No, we are not an online marketplace & do not provide such access to our customer base.
How long does it take for you to review my collection?
We generally work on trade-in requests during our quieter times at the weekend.
Our response time will vary greatly depending on the size of the collection & information you provide us. So make sure your images are good & clear, that we can see the conditions of the boxed / loose figures & that you have included information about how much you want to sell your collection for & your location.
What type of payments do you offer?
When we receive & verify all the items are present & in their described condition we can pay you via:
Paypal (Goods & Services method)
Revolut
Cash on collection
AIB bank transfer
How do you come up with your prices & do they ever change?
We use our experience, the average eBay sold listings, the costs associated with selling each piece & current market demand to price any items we may be interested in buying.
By asking a reseller to buy out your collection, you are asking them to take over the risks & all the work & costs associated with selling each piece.
Generally, we offer up to 1/3 of the average resale market value price, depending on the condition of the item.
We do not use eBay asking prices for valuations. This is misleading & not a proven indicator of the actual value of your item. Only the sold listings are used for collection valuations.
How safe is the trade-in/buying process?
Using excellent postage partners like DPD, DHL & An Post means that we obtain trackable shipping services with full insurance for each pickup & drop-off. Names are captured by each delivery company of the person who accepts the parcel.
You will have a tracking number to see the date & time the shipment was received. Plus, we will contact you to confirm it was received too.
Check our feedback & social media. Our customers love us because we take the extra step to ensure that you are fully informed at every step of the journey with us. Plus our query response times are super-fast too, on every one of our contact us channels.
Can I drop my items off at your business without shipping them?
Yes, but we need to be informed of the potential trade-in first.
Send us images & the required info listed above, so that we can say if we would be interested in your collection
Once agreed, you will need to book an appointment via our Showroom page.
How do I send my collection to you?
Once we both agree to a sale, we will send you an inventory checklist. You should use this checklist to ensure that all the items we discussed are included in the shipment you sending to us.
You will need a sturdy box & packing supplies to ensure that each piece is safely packed & does not move around the box during transit. Balled-up newspapers make a great replacement for air pockets so use this to fill in any gaps in the box.
It is very important that you pack your items safely during shipping, as any items damaged due to poor packaging will be returned to you, at your own cost.
How long is your buying offer valid?
Our buying offer is valid for 7 business days from the date we agreed to buy or trade in your collection.
Items must be packaged up & shipped to us within this period too.
Our offer will expire at the end of the 7th business day.
Who pays for shipping?
We will pay the shipping charge to our location.
You will receive a Pre-Paid shipping label via email.
Simply print it off & pop it on the box/boxes being shipped to us.
Drop the box or boxes off at the agreed Post Office or collection point.
How long does it take to process what I have sent you?
We will contact you to confirm we have received your shipment. Depending the on number of items within it, it can take up to 1 week for us to inspect & test each item.
When will I receive payment?
Once approved the payments will be issued within 1 business day.
What if my products are not accepted?
If you send clear images of your collection before shipping, it will reduce the chances of your items being rejected.
Once your items arrive, they will be inspected & tested to ensure they are in good working condition.
If any items are found to be faulty or not as described, they will be returned to you. You will be responsible for paying for the return shipping, and you will receive an invoice for this cost.
If you do not pay for the return shipping within 7 days, or if the items are not collected within 14 days, they may be recycled or donated to charity.