Christmas Opening Hours 2019
The last date for orders being posted is 2 pm on Friday 20th of December 2019. Any orders received after that time may not be received in time for Christmas.
Local pick-ups will still be available over that weekend until 6 pm on Monday 23rd of December 2019 when we close for the Christmas period.
Learn more about the last dates for Christmas delivery.
While we are closed
We will be closing at 6 pm on Monday 23rd of December 2019 so that we can all spend some much needed time with our family and friends.
Our website www.uncannycollectibles.com will still be available to place orders on, we will not be as active on Social Media, telephone or emails. If you contact us you may receive automated responses that will tell you when we will be back online.
We plan using our time off to play Borderlands 3, squabble over Mario Kart, and eat so much food that we induce a food coma. But most of all we just want to veg out and watch Christmas movies such as Die Hard, Harry Potter, Star Wars and Indiana Jones on the couch.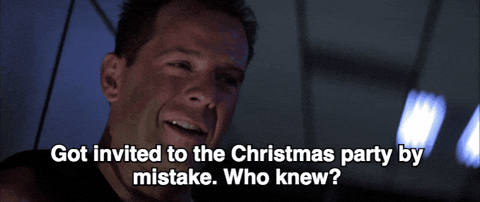 We re-open 02 January 2020
The Post office re-opens on Friday 27th December, however they will not be processing any of the mail they receive until the 2nd of January. This means your items will be just sitting all alone in the post office for 5 days!
For this reason, we will be taking our break until 8 am January 2nd 2020 when all orders received during the time we are closed will be processed and brought to the post office when it fully re-opens.